https://player.vimeo.com/video/270364693?autoplay=1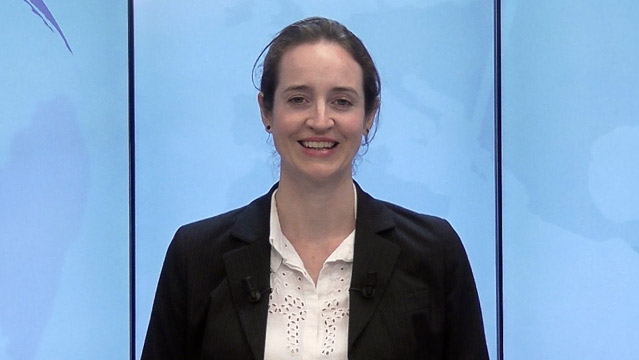 04/06/2018
03:18
Xerfi Global has recently published a report on the European Retail Clothing Industry, which topped a market value of €400bn in 2017. 67% of sales were generated by 5 major economies: the UK, Germany, Italy, France and Spain. It is however the market in Eastern European countries which has been seeing stronger growth, expanding at an average annual rate of 5% from 2013-2018 compared to 1.2% for the Western European market over the same period.

On the production side, Bangladesh has emerged as a major sourcing hub with its clothing imports into the EU far outpacing traditional sourcing countries such as China as its rock-bottom and unchanging wages provide compelling price economic for European retailers.

Online purchase are accounting for a growing share of European retail clothing sales: 13% in 2017. This trend is also reflected in the rocketing sales growth of online pure players such as Zalando, Showroomprivé or ASOS, who are now disrupting the market and the very fast fashion competitors who disrupted the market in the 1990s: for instance, over the 2013-2017 period, Zalando's sales increased at an average annual rate of 26.3% compared to 10.9% for Inditex. However, it is true that specialist online retailers are yet to achieve the margins seen by their competitors. Inditex, for example, enjoyed a very healthy average margin of over 15% while the average operating margins of ASOS, Zalando and Showroomprivé were little to write home about, sitting below 5% over the 2013-2017 period.

Nevertheless, incumbents are still feeling the heat from online-only retailers and the shift towards online shopping and are ramping up omni-channel efforts. They are focusing on unifying physical and digital touchpoints, such as mobile websites, social media, advertising, and brick-and-mortar networks, via a central IT infrastructure backbone. They are investing in social media and content to enhance customer engagement with their brands. "Influencers", such as online bloggers and brand ambassadors, are therefore playing an increasingly significant role. Leaders are also looking to big data to gain insights into consumers' online behaviour and therefore boost revenue. Furthermore, they are putting capex towards supply chain optimisation including automation of warehouses and, as the technology gradually becomes more sophisticated, the use of sewing robots.

Leading clothing retailers have begun to rethink the role of physical stores. While the overall pace of store expansion has gradually slowed, the focus is now on opening large flagship stores where customers can try on products, buy online and have their purchases delivered. A flurry of players such as Inditex and Mango are pursuing store optimisation strategies, with many small shops being closed.
En savoir plus
Les dernières vidéos Global
D'APRÈS L'ÉTUDE:
the European Retail Clothing Industry: the Market
par Petra Frent
2 ème trimestre 2018
En savoir plus sur l'étude
LES + RÉCENTES
DE XERFI CANAL
LES INCONTOURNABLES
DE XERFI CANAL