https://player.vimeo.com/video/259152187?autoplay=1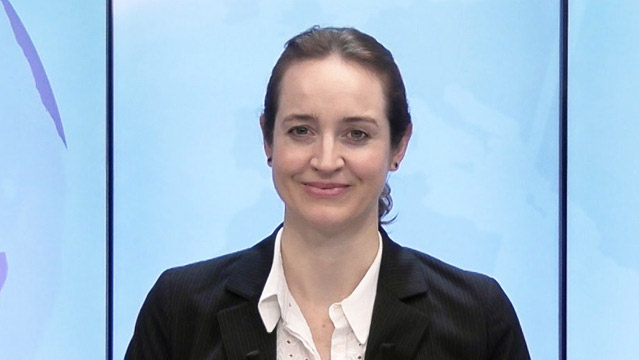 28/03/2018
03:54
Xerfi Global has recently published a study on the European non-life insurance industry, which includes property and casualty businesses as well as health lines. 2017 was a fairly positive year for the industry, seeing a recovery in premium growth after two particularly bad years in 2015 and 2016. This upswing is expected to continue in coming years in line with stronger GDP growth on the old Continent.

Allianz is the top Europe-based insurer in terms of non-life premiums. It is however Finnish insurer Sampo which has proven the most profitable over the last 5 years thanks to its presence on the lucrative Northern European market. UK-based Admiral Group has also seen particularly high operating margins, primarily due to its exclusively-digital operations.

New technologies are not leaving the insurance industry untouched. Big data and data analytics, digital channels, peer-to-peer, usage-based and on-demand insurance, price comparators, machine learning and artificial learning, the Internet of Things, distributed ledger technology, blockchain and smart contracts as well as telematics and telemetry are all being seen in the business. Integrating such technology has the potential to enhance products and processes for traditional insurers, allowing them, for example, better risk assessment thanks to data analytics and customer-monitoring via connected objects. However, new technology is also shaking up the competitive landscape. Price comparators have put particular pressure on pricing across the industry of late. Moreover, new technologies have opened up the door to the emergence of insurance start-ups – insurtechs – who leverage emerging technologies to offer innovative products and services, such as pay-as-you-drive car insurance, which cater to evolving customer needs. Tech giants such as Amazon or Google are also entering the insurance space, exploiting the huge amount of personal data they possess to offer customised insurance policies.

New technologies and consumer trends not only expand the number of players in the industry, but also the scope of insurability. Growing cyber risks open up new coverage opportunities for insurers, as does the sharing economy and mobility. European insurers are also leveraging mobile technology to provide micro-insurance to low-income customers in developing regions. In 2017, for example, Allianz became the largest shareholder in BIMA, a digital micro-insurer serving 24 million customers across Africa, Asia and Latin America.

Indeed, portfolio streamlining, by entering new and expanding markets, but also by exiting non-core and low-potential geographical markets and segments is one of the main strategies currently followed by leading European insurers. They are additionally investing heavily in digital innovation and IT infrastructure to make operations more efficient and customer-friendly. To face the threat of new entrants head-on, traditional insurers are partnering with insurtech or tech players. Generali, for example, has entered into a partnership with Google to create home insurance policies based on Google's Nest Protect. They are also investing in or acquiring new competitors or opposing them by establishing innovation hubs and home-grown parallel products and services.
En savoir plus
Les dernières vidéos Global
D'APRÈS L'ÉTUDE:
Leading Players of the European Non-Life Insurance Industry
par Petra Frent
1 er trimestre 2018
En savoir plus sur l'étude
LES + RÉCENTES
DE XERFI CANAL
LES INCONTOURNABLES
DE XERFI CANAL