https://player.vimeo.com/video/270365031?autoplay=1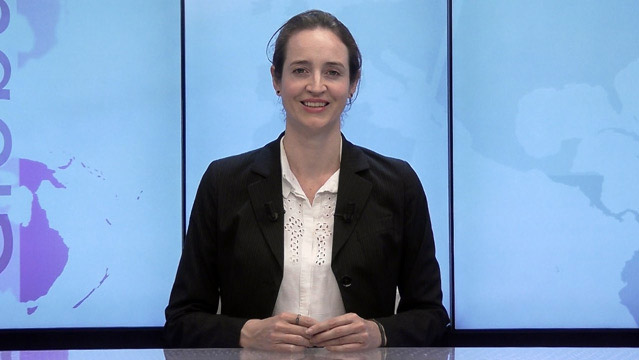 31/05/2018
03:57
Xerfi Global has published a study on the Global Agricultural Equipment Industry, which has long been facing headwinds. While strong prices for food commodities and therefore strong farm income drove a spending spree in machinery from 2010 to 2014, the drop in food prices and thus farm incomes since 2014 and the fact that farms were already fairly well-equipped following the spending spree means that farmers have been holding back on investment.

Nevertheless, all is not lost. It is true that major players' operating margins have shrunk recently, with the aggregate operating margin of the analysed groups going from 10.6% in 2012 to 8.3% in 2016, but this level of profit can still be considered fairly healthy.

Furthermore, the global agriculture industry enjoys strong long-term fundamentals. As the world's population continues to grow and urbanise, it requires greater volumes of foodstuffs and agricultural output must match this growth. To achieve this, productivity must be increased, calling for mechanisation, particularly in emerging markets, where mechanisation levels remain low and great potential for increased productivity exists. Furthermore, the need for increased productivity is encouraging farms to consolidate, driving demand for larger agriculture machinery. In addition to this, wealthier, more urbanised populations want and can afford to increase their protein consumption, changing farm use patterns and requiring new machinery. Finally, given the importance of food security, governments tend to keep a protective eye on the industry and it is not unknown for support to be seen in the form of government subsidies to boost agricultural machinery purchases.

It is interesting to note that the vast majority of leading agricultural equipment makers are based on mature economies with only two emerging market manufacturers among the top players: India's Mahindra & Mahindra and China's First Tractor. Both have come to dominate their local markets through the sale of lower-priced models, which has allowed them to achieve huge volume growth. Meanwhile, the industry leader, John Deere, is following a strategy of specialisation and has narrowed its portfolio by divesting in non-core business to focus on high-potential precision farming which ensure sales and higher margins. Precision farming refers to the use of technology and data to improve farm performance and productivity and is a fast-growing market.

John Deere is far from the only agricultural equipment manufacturer to target the precision farming market. Precision farming products such as automation and control systems, sensing and monitoring devices and farm management systems have become a strategic focus of most agricultural equipment groups. This is particularly true on mature markets, where replacement purchases dominate and thus innovation is key. As a result, major agricultural equipment players are increasing their acquisitions of precision-farming technology specialists. Other strategies seen within the industry are the enhancement of product lines with manufacturers constantly expanding their range to include new or improved models, diversification into related activities such as financing or other manufacturing activities to benefit from synergies, production streamlining and global expansion to tap into geographical pockets with high sales or production potential. Further horizontal industry consolidation to gain scale and market share may also be on the cards if the farming economy remains hard-pressed over the medium term.
En savoir plus
Les dernières vidéos Global
D'APRÈS L'ÉTUDE:
The Global Agricultural Equipment Industry: the Market
par Kathryn McFarland
2 ème trimestre 2018
En savoir plus sur l'étude
LES + RÉCENTES
DE XERFI CANAL
LES INCONTOURNABLES
DE XERFI CANAL