https://player.vimeo.com/video/223744814?autoplay=1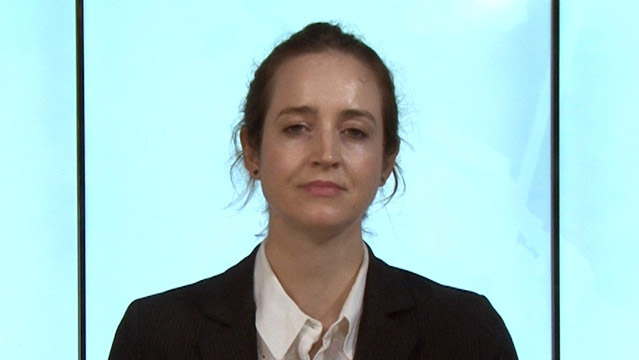 30/08/2017
03:38
Xerfi Global has recently published a report on the Global Defence Industry, which had a less than rosy 2016. After seeing considerable growth of over 5% per year on average from 2005 to 2011 due to major military operations in Afghanistan and Iraq, global military expenditure has since been contracting, and 2016 was no exception, primarily due to reduced spending by Russia and Saudi Arabia in light of lower oil and commodity revenues. As a result, defence spending from 2011 to 2016 dropped by 1.5%.

The US remains, by far, the world's military powerhouse, accounting for over 41% of global military spending. As defence spending is often reserved for national players, it is therefore unsurprising that US defence contractors dominate the ranking of the world's leading players, with Lockheed Martin, General Dynamics, Boeing Defense, Space and Security, Northop Grumman and Raytheon occupying the five top spots in terms of defence revenue. The same five are also at the top of the profitability pack in terms of operating margins.

With regard to the international trade of arms, the US remains the world's leading arms exporter and was responsible for over a third of exports in 2016 while Saudi Arabia, closely followed by Algeria, are the largest importers. The position of China in arms trade is of particular interest. While in 2012 it was a net importer of arms, it was a clear net exporter by 2016, with exports outweighing imports by 1 billion euros. This shift reflects the country's massive investment in domestic arms manufacturing which has led to the emergence of new local arms makers.

China is not the only developing market to house a growing number of domestic defence manufacturers and this expansion of the playing field is seen in the level of industry fragmentation. In 2011 the top 100 defence contractors generated over 25% of industry revenues. Four years later, this has dropped by almost two percentage points. Fragmentation is expected to continue as the defence market's scope widens into new areas based on autonomous systems and artificial intelligence, bringing new players, such as tech specialists, into the industry.

Indeed, artificial intelligence, deep learning and unmanned weapons are set to transform warfare and develop into a major revenue source for industry contractors. In light of this shift, leaders are getting on the bandwagon and ramping up development in these areas.

Northrop Grumann, for example, has been working on advanced autonomous systems for intelligence, surveillance and reconnaissance. Thales expanded its partnership with the UK's ASV for the development of unmanned surface vehicles in January 2016 and Leonardo acquired unmanned system specialist Sistemi Dinamici in December 2016 as part of its strategy to reinforce its European leadership in the business.
Kathryn McFarland, The Global Defence Industry: the market, une vidéo Xerfi Canal.
En savoir plus
Les dernières vidéos Global
D'APRÈS L'ÉTUDE:
The Global Defence Industry: the market
par Mihai Frent
2ème trimestre 2017
En savoir plus sur l'étude
LES + RÉCENTES
DE XERFI CANAL
LES INCONTOURNABLES
DE XERFI CANAL