https://player.vimeo.com/video/272734943?autoplay=1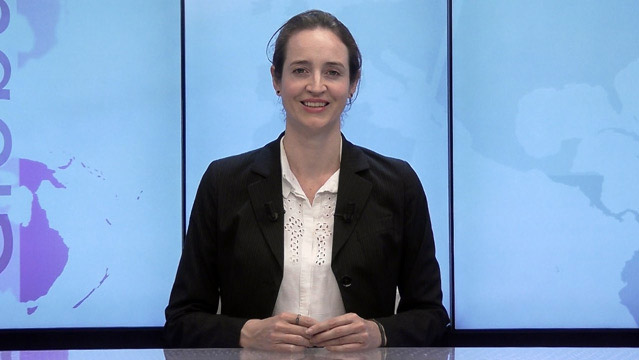 08/06/2018
03:12
One of Xerfi Global's latest reports examines the global gambling industry, a steadily growing market worth over €211bn in 2003, €309bn in 2010 and €374bn in 2017, giving a healthy average annual growth rate of 4.2% over the 2003 to 2017 period, without taking into account illegal gaming activities.

One of the main growth drivers was online gambling. Regulated online gaming revenues increased at an average rate of 13.5% per year between 2003 and 2017 to generate 13% of global revenue. This is due to a number of reasons, particularly growing connectivity, the legalisation of gaming activities in new jurisdictions, the increasing sophistication of betting platforms (such as websites but also smartphone applications), successful marketing initiatives (such as advertising or welcome bonuses), increased customer confidence in online payment security systems as well as the rising popularity of online betting in association with major sports events. Although growth is likely to slow over coming years, online gambling continues to represent a promising source of growth for gambling companies. It is however a double-edged sword for established players as digitalisation of the industry also reduces entry barriers, allowing easier access for new market players.

While online gambling has been on the up, the same cannot be said for gaming revenues in Macau, the centre of gravity of the global casino market. The Chinese corruption crackdown, which began in 2014, has resulted in a significant drop in VIP gamers' trips to Macau, leading to a 38% drop in the semi-autonomous territory's gambling revenues from 2013 to 2016.

So how are gambling companies reacting in the current market? Gaming companies' key strategies vary according to the market's main segments: in the casino segment, capacity expansion –that is to say investments in new casinos- is to continue. They are also concentrating on diversifying their offer of services with resorts and restaurants to keep customers within their facility networks and are furthermore focussing on high roller clients. Meanwhile, state lotteries continue becoming more business-oriented due to semi-privatisation, and will focus on larger distribution networks and the development of their online activities. As for amusement hall and machine gaming operators, they are likely to tap into further digitisation (such as centralised video-gambling machine networks) which will raise efficiency and promote demand through increased game variety and interaction, particularly attracting millennial customers, whose purchasing power has been improving.
En savoir plus
Les dernières vidéos Global
D'APRÈS L'ÉTUDE:
Leading Players of the Global Gambling Industry
par Olivier Najar
1 er trimestre 2018
En savoir plus sur l'étude
LES + RÉCENTES
DE XERFI CANAL
LES INCONTOURNABLES
DE XERFI CANAL