https://player.vimeo.com/video/230891729?autoplay=1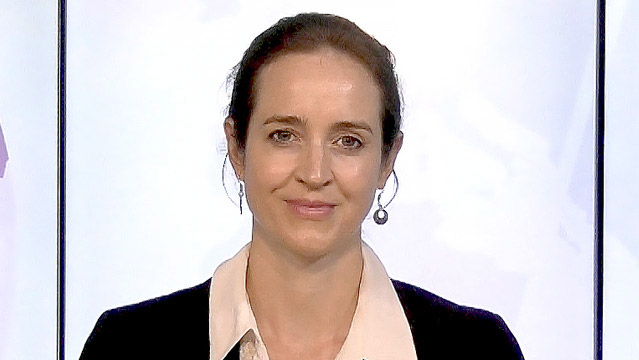 04/10/2017
04:20
Xerfi Global's recent report on the oil and gas markets examines a business environment which has been adapting to a new normal over the last few years. Factors including the exploitation of unconventional fossil fuel reserves such as shale gas, the increasing viability of and shift towards non fossil fuel energy, and sluggish economic growth have profoundly upset market fundamentals, creating a global supply glut, a weakened OPEC and depressed prices.

The financial results of oil and gas companies reflect the fallout of the rocky road they have travelled over the last few years. The aggregate operating margin of the companies analysed in Xerfi Global's report has been on a slippery slide, falling to 3.4% in 2016 compared to 10.9% in 2012. Lower selling prices are not, however, the only factor to blame for the tumbling margins. Even before oil prices began to drop in mid-2014, profits had already started feeling the squeeze of slowing sales combined with increasing capital expenditure, often for complex non-conventional projects. Indeed, aggregate capital spending among the basket of players increased from 2012 to 2013 with companies enthusiastically investing in exploration and expansion, particularly in non-conventional projects, spurred on by the high sales prices of the time. However spending has strongly cooled since 2014 when oil prices began to take a tumble and groups scrambled to rationalise investment and costs, putting on hold or postponing the development of costlier resources such as oil sands.

A shake up has also been seen in terms of industry leader rankings. Chinese players Sinopec and PetroChina have overtaken the industry's traditional American and European heavyweights. Chinese players have been boosted by growth in domestic oil consumption: demand for oil in Asia-Pacific grew by an average annual rate of over 3% from 2010 to 2016 and now accounts for nearly 35% of global oil consumption. Over the same period, demand for oil in North America expanded by just 0.2% to account for almost 25% of global consumption in 2016 while the Europe-Eurasia region saw demand decrease by 0.4% to generate slightly over 20% of demand. However, China's rate of expansion is likely to slow as it is coming out of a phase of very high energy growth, which is slowing as its rapid industrialisation comes to an end.

In this changing and uncertain environment, oil and gas companies need to stay agile and adaptable. They are making moves both upstream and downstream to juggle growth ambitions with cost discipline. Upstream, reserves management is cautious and many companies are divesting to fine-tune their portfolios. Capex is subject to a high level of discipline and riskier or lower-earning projects are being suspended or cancelled. Companies are also aiming to gain in efficiency in oil and gas recovery though innovation and are also focusing more on gas, which should see stronger demand growth than oil in the mid-term. Downstream, they are also looking to maximum operational efficiency and returns on capital and are diversifying their earnings by moving into higher-value petrochemical products. Intra-industry collaboration is also increasingly seen with oil and gas companies gradually shifting away from the traditional model of vertical integration and the discovery and development of oil and gas fields, to more collaborative business models, including industry partnerships and joint ventures to enhance efficiencies, share know-how, and reduce risks and costs. Indeed, it seems this nimble dance between growth and discipline will be what allows oil and gas companies to forge a pathway through volatile times.
Kathryn McFarland, The Global Oil and Gas Industry : the Market, une vidéo Xerfi Canal.
En savoir plus
Les dernières vidéos Global
D'APRÈS L'ÉTUDE:
The Global Oil and Gas Industry: the Market
par Alessandro Schiliro
3ème trimestre 2017
En savoir plus sur l'étude
LES + RÉCENTES
DE XERFI CANAL
LES INCONTOURNABLES
DE XERFI CANAL