https://player.vimeo.com/video/264419612?autoplay=1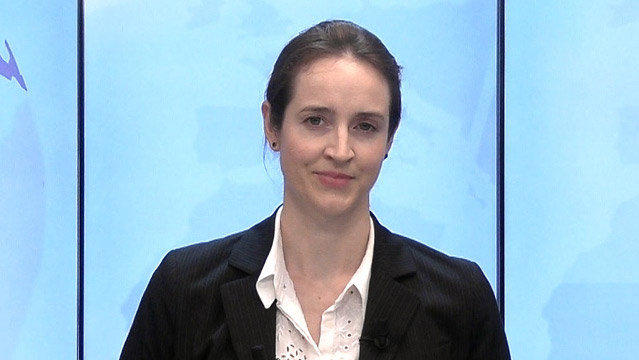 17/05/2018
02:57
Xerfi Global has recently published a study on the Global Perfume and Cosmetics Industry, which has proven to be considerably robust over the years. It has grown at an average annual growth rate of 4.0% from 2013 to 2017 to reach a market size of over 300 billion euros.

The strength of the market is also reflected in major global cosmetic and perfume companies' margins over the last five years. The vast majority have seen double-digit average operating margins over the 2013 to 2017 period.

A number of factors have allowed perfume and cosmetic groups to ride out the post-crisis with relative ease and many will remain growth drivers in the years to come. Firstly, emerging markets have been behind a large part of global growth over the past few years. Despite their current slowdown, the mere size of the populations combined with growing income means these markets remain extremely valuable. Secondly, as the past has demonstrated, the cosmetic and perfume market benefits from the "lipstick effect", meaning that even during belt-tightening periods, consumers often choose to indulge in beauty products over other larger discretionary items, buffering the industry somewhat from economic lows. Demand is additionally spurred by innovation allowing the creation of new or reformulated products. Niche segments such as men's cosmetics, natural cosmetics, or cosmeceuticals, a combination of cosmetics and pharmaceuticals, have particularly seen major growth and are expected to continue to surge. An ageing population in many countries with high disposable income is also pushing up demand for anti-ageing products. Last but far from least, digital has opened up new marketing and distribution channels.

Indeed, digital is playing an increasingly important role in the industry. Marketing and brand image has always been a major focus of the industry and groups are increasingly recognising the power of digital this regard.

Cosmetic and perfume groups are therefore generally shifting away from big-spend traditional media campaigns and towards smaller, but more varied and more dynamic digital or multi-channel communication. Such communication is often two-way, involving direct, or semi-direct, interaction with customers, fostering closer relationships, but also allowing data collection and, as a result, advanced behavioural segmentation and personalised promotional campaigns.

However, with the rise of digital and, more particularly social media, also comes the challenge of catering to increasingly product-educated customers in a context in which other consumers' opinions and social networks are increasingly integrated into the decision process.
En savoir plus
Les dernières vidéos Global
D'APRÈS L'ÉTUDE:
The Global Perfume and Cosmetics Industry: the Market
par Alessandro Schiliro
2ème trimestre 2018
En savoir plus sur l'étude
LES + RÉCENTES
DE XERFI CANAL
LES INCONTOURNABLES
DE XERFI CANAL