https://player.vimeo.com/video/279831408?autoplay=1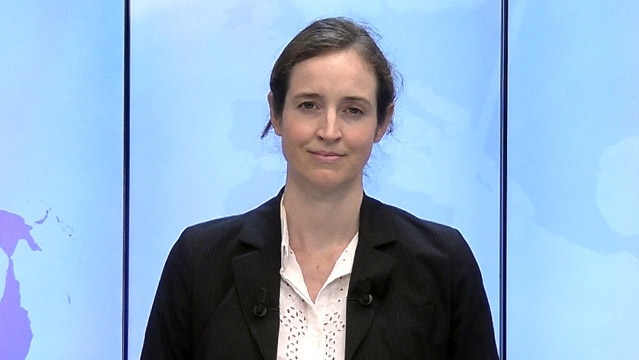 22/08/2018
04:00
Xerfi Global has recently published a study on the Global Pharmaceutical Industry, which has seen constant growth over the last decade and exceeded the 1 trillion euro threshold for the first time in 2017 and is set to expand by an annual rate of around 4% over the next few years to exceed 1.1 trillion euros by 2020.

However, this does not mean an easy ride is ahead. Future growth is not to be found in the more familiar territory of high-margin patented products on mature markets but rather in generic-centric emerging markets. "Pharmerging" markets made up just 18% of global pharmaceutical sales in 2010 but this share is expected to grow to over 31% by 2020 due to low penetration rates for many treatment types, demographic growth, increasing public and private spending on health, increasing urbanisation and thus access to healthcare as well as increasing lifestyle disease, bringing emerging market disease patterns closer to those of mature markets. Meanwhile, the 82% share that mature markets generated in pharmaceutical spending in 2010 will be chipped away to around 69% by 2020 as high public debt coupled with stagnating and ageing populations, which are not only pushing up demand but leaving imbalances in social security systems, are resulting in policies to rein in health spending, favoured by a coinciding wave of patent expiries which allow an increased share of lower-revenue generics in the mature-market product mix.

The shift in the market geography opens up a new playing field. Emerging markets not only present great opportunities but also considerable challenges such as economic fluctuations, uncertain development of healthcare policies, and high patient contributions to healthcare financing, local competition, a lack of intellectual property protection and stable regulations and the prevalence of counterfeits and a generics-centric nature. Indeed, the growth in generic-centred emerging markets combined with the increasing preference given to generics on cost-conscious mature markets means the share of generics in total drug sales should therefore shoot up from 27% in 2013 to 33% by 2018. This shift is not exactly good news for big pharma as generics cannot command the same price as patented brand products, meaning lower unit sales prices.

On top of this changing landscape, pharmaceutical companies have been dealing with skyrocketing R&D expenses. R&D costs worldwide have almost doubled over the past ten years, mainly due to greater technical and regulatory complexity, but also due to a stronger focus on drug innovation and new treatments in the context of growing competition.

These rising expenses combined with the shift to lower-profit generics and emerging markets as well as rising competition from new emerging market players have created a somewhat challenging market environment. Major groups have been responding to this by particularly hunting out external growth, generating the wave of mergers and acquisitions seen in the market of late. In a low-interest-rate environment, consolidation is seen as a panacea to boost their pipelines, patents and brands, expand their market share in high-potential drug segments such as generics, biosimilars, or personalised medicine, enter and expand in new geographical markets, achieve cost and business synergies and optimise their tax situation.
En savoir plus
Les dernières vidéos Global
D'APRÈS L'ÉTUDE:
The Global Pharmaceutical Industry - the Market
par Alessandro Schiliro
3ème trimestre 2018
En savoir plus sur l'étude
LES + RÉCENTES
DE XERFI CANAL
LES INCONTOURNABLES
DE XERFI CANAL