https://player.vimeo.com/video/259152956?autoplay=1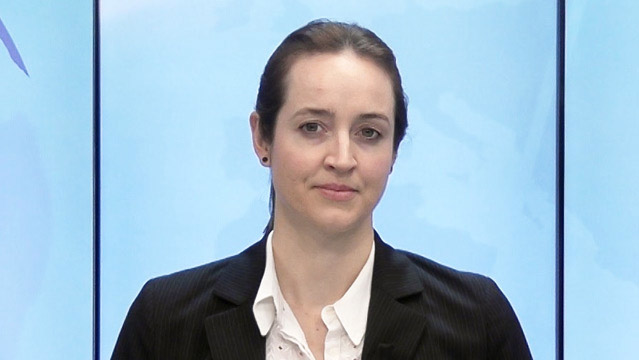 28/03/2018
03:42
Xerfi Global has recently published a study on the Global Computing Device Industry, which has been struggling with the realities of market maturity for several years. The industry is primarily made up of desktops and notebook, which accounted for over 48% of shipments in 2017, followed by tablets at almost 38%, with the remainder made up of premium ultramobile laptops.

Worldwide shipments of computing devices, including tablets, have been on a slippery slide since 2013, plagued by saturation and severe competition from smartphones as well as a sluggish global economy, and stood at 423 million units in 2017, a 3.6% drop on 2016 and a 19.8% drop on 2013.

In this highly mature and fairly commoditised market, price remains a major battleground for groups but niche products, particularly gaming and premium devices, are also seeing traction in the market, making design and technical capabilities of increasing importance in the industry.

More particularly, demand is strong for computing devices that are versatile (such as detachables, convertibles and 2-in-1 PCs) that have high-quality displays (as consumers increasingly use computing devices in the place of televisions) and are augmented-reality/virtual-reality ready, as well as offering a high level of connectivity.

2017 saw a slight shake-up in the rankings of leaders on the PC market. HP Inc. overtook Lenovo, albeit only very slightly, achieving a market share of 21% compared to Lenovo's 20.8% share. This was due to both HP's successful restructuring and expansion into higher-end products and Lenovo's less focused portfolio and demand contraction in China. A strong trend towards concentration continues in the industry with top players HP Inc, Lenovo, Dell and Apple all seeing their market share grow over the 2013 to 2017 period with while Asus, Acer and other players lost market share over the same period. 2017 also witnessed another market exit: Fujitsu ceded control of its PC operations to Lenovo via a joint venture at the end of 2017, leaving the market without a major Japanese player following the previous exit of Sony and Toshiba.
To stay in the game, groups are following several strategic approaches, particularly focusing on innovation and ecosystem building. It is true that pricing remains a major battlefield, particularly at the lower, more commoditised end of the market but groups are also investing in innovation for higher-end products, particularly in areas such as design, connectivity and processing power and are developing and expanding their range in niche areas such as gaming. They are also ensuring multi-channel distribution and diversifying into software and services that enhance productivity, ease of use and security. Indeed, as seen across the entire consumer electronics industry, added-value is transitioning from a single piece of hardware or product innovation to product, software and service ecosystems.
En savoir plus
Les dernières vidéos Global
D'APRÈS L'ÉTUDE:
Leading Players of the Global Computer Industry
par Mihai Frent
1 er trimestre 2018
En savoir plus sur l'étude
LES + RÉCENTES
DE XERFI CANAL
LES INCONTOURNABLES
DE XERFI CANAL