https://player.vimeo.com/video/255892836?autoplay=1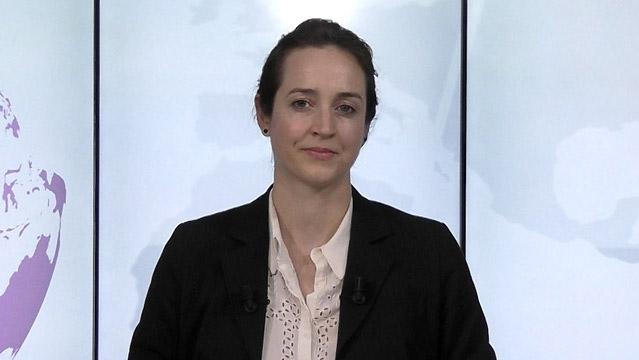 19/03/2018
03:23
Xerfi Global has recently published a report on the global mining industry, which is slowly coming out of a protracted downturn. After falling for five consecutive years since the end of the commodity super-cycle in 2011, the consolidated revenues of the 40 largest mining companies picked up very slightly in 2016 on the back of improving metal prices. So what was behind this slight recovery? It is particularly fuelled by a pick-up in macroeconomic conditions on emerging markets and the European Union as well as the implementation of China's fiscal stimulus from mid-2016.

Indeed, the Middle Kingdom firmly remains the centre of gravity of the mining business, generating around half of global demand for copper, iron ore, coal and over 30% of demand for gold. While China's ongoing fiscal expansion may continue to support mining over the next few quarters, the country's structural economic slowdown and transition may pose risks for demand over the medium and long term.

Thanks to the slightly more favourable market environment in 2016, the industry's profitability saw a boost, coming out of the red and reaching 11%. This improvement in operating margins was also partly the fruit of strategies that are being to be put into place to improve the financial health of mining groups, many who have begun.

- Divesting assets so as to raise liquidity to repay debts
- Rationalising capital investment
- And increasing operational efficiency
Such belt-tightening measures will continue to be required as the industry continues to face several structural challenges. Evolving demand structure, particularly away from polluters such as coal and towards metals required for the production of renewables and electric vehicles, will require asset allocation re-evaluation. Rising resource nationalism and resulting royalties and operational constraints increase production costs, as does resource replacement difficulties with miners needing to mine in increasingly remote places or deeper in the ground.
In this challenging environment, all miners are betting on new technologies, such as automation, robotisation and digitalisation, integrated all along the value chain from exploration, mining, and processing to loading, railing and shipping, to cut operating costs and improve margins and profitability over the coming years.

However, the industry downturn has highlighted clear differences between international, privately-owned groups and their Chinese state-owned rivals. While the former face sharp liquidity pressures and are focused on consolidating their balance sheets – selling non-core assets at a discount – the latter use financial support from their government to expand their balance sheets and buy the discounted assets of their cash-strapped rivals.

En savoir plus
Les dernières vidéos Global
D'APRÈS L'ÉTUDE:
The Global Mining Industry: the Market
par Olivier Najar
1 er trimestre 2018
En savoir plus sur l'étude
LES + RÉCENTES
DE XERFI CANAL
LES INCONTOURNABLES
DE XERFI CANAL