https://player.vimeo.com/video/219509047?autoplay=1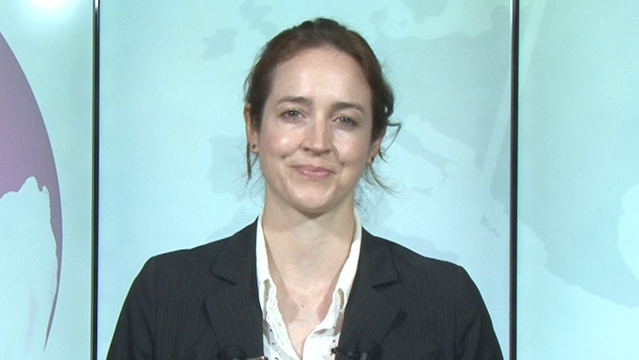 13/06/2017
04:40
Xerfi Global has recently published a study on the Global Internet Industry, focussing on internet companies that provide web-related services such as search engines, web portals, or social networks, as well as providers of collaborative web platforms. The market environment is generally looking good for such players. The number of worldwide Internet users has tripled in the last decade to go from slightly over 1 billion in 2005 to almost 3.5 billion in 2016, meaning half the world's population is now connected to the internet.

It should however be remembered that it is not this growing group of users who are the real customers of Internet companies: they are more a means to an end as Internet companies' key business is to market advertising space and bundled user data for advertising purposes. Google, for example, generated 88% of its 2016 revenue from advertising while China's web service Baidu generated 91% and Facebook 97%. Internet companies are hence primarily web advertising brokers: advertisers are their real customers while users are part of their end product.

Internet companies find themselves in a growth industry as online advertising accounts for an ever greater share of the overall advertising business. While in 2012 digital accounted for just 11% of total global advertising expenditure, in 2016 it made up around 17% and in 2020 it should account for almost 23%. Advertising is not only becoming more digital but also more mobile with a rapid shift seen toward advertising designed for mobile devices such as smartphones and tablets. Mobile ad spending increased by an average of 98% per year between 2010 and 2016 while desktop ad spending increased by a much more modest 6% per year over the same period.

As advertising is and will remain by far the industry's main income source, Internet companies' strategies are based around increasing user traffic on their web properties in order to gain scale and therefore greater shares of the digital ad market, generating greater revenue. Product development and innovation will remain key to preserving the competitiveness of Internet companies' as will user traffic acquisition initiatives, international expansion, and a strong focus on mobile internet platforms and trends.

Alphabet, the parent company of Google, is clearly the industry's champion for the time being, ranking head and shoulders ahead of competitors in terms of total revenue and has achieved a hat trick with the world's leading search engine, the world's leading web browser and the world's leading mobile web browser.

In the mid to long-term, powerful network effects, a growing share of global online ad spending, and increasing know-how in gathering and monetising user data should continue to reinforce the dominant positions of internet giants. At the same time, however, these factors are set to also increase public scrutiny and raise the prospect of stricter legislation to rein in, and possibly break up, leading internet companies' firm grip on the market. As authorities at various levels consider new legal frameworks to better control the online economy without harming its innovative power, changing regulations will be the key risk factor for internet companies in the years to come.
Kathryn McFarland, The Global Internet Industry, une vidéo Xerfi Canal.
En savoir plus
Les dernières vidéos Global
D'APRÈS L'ÉTUDE:
The Global Internet Industry: the Market
par Alessandro Schiliro
2ème trimestre 2017
En savoir plus sur l'étude
LES + RÉCENTES
DE XERFI CANAL
LES INCONTOURNABLES
DE XERFI CANAL