https://player.vimeo.com/video/286480675?autoplay=1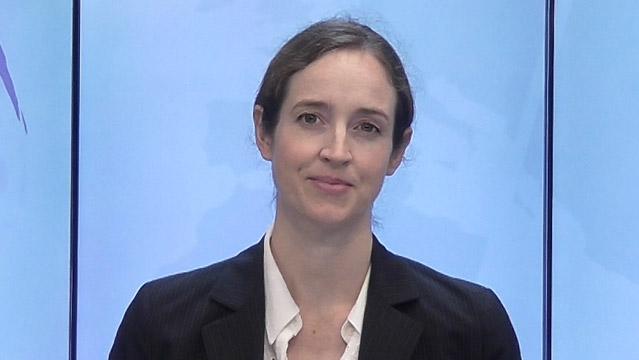 03/09/2018
05:10
Xerfi Global has recently published a study on the Global IT Services Industry.

Worldwide IT spending topped €825bn in 2017 and is expected to expand in the range of 5% per year over the medium term to top €1 trillion by 2020.

The Americas currently account for the bulk of IT services spending, but growth is expected to stem from the Asia-Pacific region.

Across the globe, future demand will reflect a shift in IT spending patterns. Customers' efforts to harness the potential of new technologies to enhance business value will translate into higher investments in IoT, data analytics, artificial intelligence, and cybersecurity. At the same time, national governments have made AI a key development priority and have embarked on a global race to lead in this space, with China and the US at the forefront of advances.

The proliferation of a great number of new, constantly evolving technologies as well as specific solutions for each industry means that the market is highly fragmented and concerns a wide range of players.

Among those players selected for analysis in this study, IBM remains the largest in terms of revenue thanks to double-digit expansion in key areas such as cloud, security and analytics.

In terms of profitability, the highest operating margins were seen from Tata Consultancy Services and Amazon Web Services, which is continuing to cement its leadership in cloud, well ahead of traditional IT service providers.

One of the main trends seen in the industry among leading IT service providers is the objective of offering end-to-end solutions. By providing a "one stop shop" offering elements ranging from infrastructure, cloud security, enterprise services, artificial intelligence and the Internet of Things, they aim to capture, process and analyse data so as to extract value from it.

To achieve this aim in a complex environment with disruption coming from simultaneous innovation in hardware, software and applications across various digital fields, IT service providers are particularly turning to inorganic growth. Acquisitions of competitors and start-ups as well as partnerships with research institutions, universities and customers and competitors alike are therefore rife.
En savoir plus
Les dernières vidéos Global
D'APRÈS L'ÉTUDE:
The Global IT Services Industry: the market
par Petra Frent
3ème trimestre 2018
En savoir plus sur l'étude
LES + RÉCENTES
DE XERFI CANAL
LES INCONTOURNABLES
DE XERFI CANAL