https://player.vimeo.com/video/272734406?autoplay=1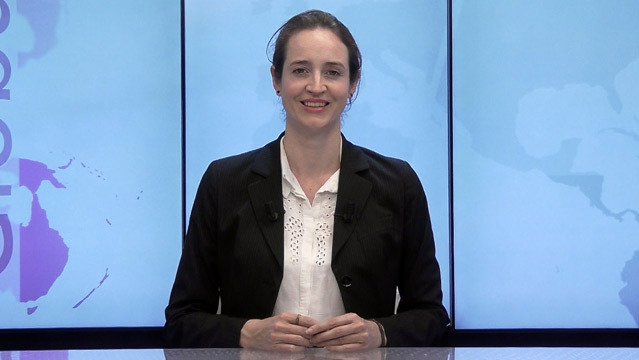 12/06/2018
03:09
Xerfi Global has recently published a study on the global tyre industry, which, in terms of the volume of tyres sold, has grown by an average of 3.6% per year between 2010 and 2017, with one quarter of tyres being sold to original equipment vehicle manufacturers and the other three quarters being sold as replacement tyres on the aftermarket.

Given the growth in its vehicle market of late, Asia has seen the greatest growth in tyre sales in the last 7 years, growing by 5.7% over this period, compared to 2.1% for Europe or 2.2% for North America, and has thus become the world's largest tyre market.

As the tyre market moves away from its traditional centres on mature markets, it is perhaps unsurprising that the three mature-market tyre manufacturers that have traditionally dominated the industry, Bridgestone, Michelin and Goodyear, have been losing market share over the last few years. While they accounted for 46.2% of global tyre sales in 2008, their share was reduced to 37.6% in 2016.

New mobility trends are having an effect on the industry, shifting tyre makers' product development focuses, opening up new opportunities in mobility services and solutions and meaning that high value-added tyres not only command bigger margins but will grow at a far faster pace than standard tyres.

By equipping tyres with sensors that capture information that allows customers to optimize vehicle performance and safety they are tapping into demand for connected vehicles and autonomous vehicles. This kind of technology and specific cloud-based solutions with cost optimization for fleets also enable tyre makers to benefit from the growing demand for shared mobility. The development of bespoke tyres such as ultra-low resistance tyres allows tyre makers to respond to the growth in electric cars. To ensure they are well-placed to take advantage of strong growth in these emerging field, tyre makers are both acquiring specialist companies and investing in R&D.

In addition to focusing on innovation to tap into new vehicle trends and improve their product mix, leading tyre makers are also aiming to enhance their manufacturing footprint by investing in automation, standardizing products and establishing facilities in low-cost markets. They are also focusing on reputation building by fostering long-term relationships with dealers and OEMs. To do so, brand awareness is of equal importance and tyre companies make significant investments in marketing and communication campaigns to nurture brand visibility. Indeed, for most leading players, advertising budgets are still greater than those of R&D.
En savoir plus
Les dernières vidéos Global
D'APRÈS L'ÉTUDE:
The Global Tyre Industry: the Market
par Mihai Frent
2 ème trimestre 2018
En savoir plus sur l'étude
LES + RÉCENTES
DE XERFI CANAL
LES INCONTOURNABLES
DE XERFI CANAL