https://player.vimeo.com/video/251649885?autoplay=1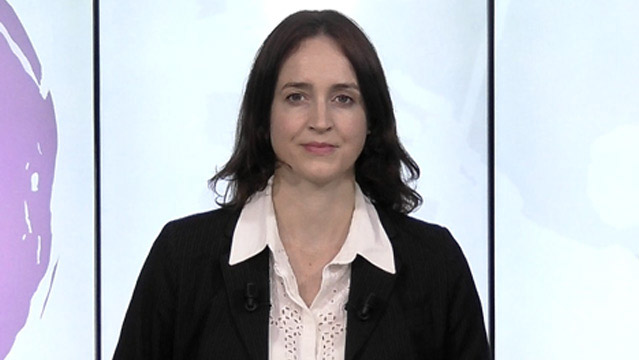 26/02/2018
03:57
Xerfi Global has recently published a study on the World Shipbuilding Industry. The industry is the playing field of Asian-based manufacturers, who often enjoy strong support from their governments, and is particularly dominated by South Korean giants, namely Hyundai Heavy Industries, Daewoo Shipbuilding and Marine Engineering and Samsung Heavy Industries, which have built their success on major high-end markets such as LNG carriers, offshore platforms and ultra-large container ships. Japanese players such as Mitsubishi Heavy Industries have also generally focused on the high-value-added end while Chinese shipmakers have built their strength on standardised, lower-priced commercial vessels. European shipmakers, of which there is only one, Fincantieri, among the top players, tend to be more concentrated on niche segments such as cruise ships, yachts or naval ships.
The shipbuilding industry has long been in the doldrums. The average net income margin of major groups was at an already modest 2.8% in 2012, but has since further deteriorated to reach -3.3% in 2015. In 2016, a slight improvement up to -1.03% was seen thanks to deep restructuring and cost-cutting programmes. These extremely dire margins primarily reflect a drop in demand. While 87% of shipyards received at least one new order per year between 2005 and 2008, this share dropped to 49% between 2009 and 2015 and to a mere 28% in 2016. This slowdown is due to a number of factors:
- firstly, the strong level of production when demand was high, which has led to a high degree of market saturation
- secondly, poor global economic and trade growth, which has resulted in reduced investment in new vessels
- thirdly, low oil prices, which have reduced or led to cancellations of petrol and LPG carriers and offshore platforms, which shipbuilders also manufacture, and which were previously one of the most profitable and fastest-growing business in the industry
- fourthly, military spending has been cut back in many countries, which has reduced demand for naval ships
- and lastly, general difficultly obtaining financing has stifled investment.
This drop in demand has left shipyards with excess stock, excess production capacity and high fixed-costs. Given these headwinds, the groups have been attempting to play various strategic cards. They are increasingly restructuring their activities, reducing capacity, downsizing workforces and selling assets. Production is being shifted to low-labour-cost countries and the focus is less on the mass production of standardised ships and more on small-scale and even single-unit production of high-value technology-intensive vessels. Innovation to increase vessel fuel-efficiency is also seen as a window of opportunity. In addition to this, they are aiming to reduce their exposure to the troubled offshore oil and gas segment and are instead looking to gain a foothold in growing markets such as offshore wind installations, cruise ships or LNG-propelled vessels. These efforts to rein in costs, innovate and diversify combined with gradually improving conditions on the demand side may mean there is some light on the horizon for the industry's mid-term future.
En savoir plus
Les dernières vidéos Global
D'APRÈS L'ÉTUDE:
The Global Shipbuilding Industry: the Market
par Olivier Najar
1er trimestre 2018
En savoir plus sur l'étude
LES + RÉCENTES
DE XERFI CANAL
LES INCONTOURNABLES
DE XERFI CANAL