https://player.vimeo.com/video/264418866?autoplay=1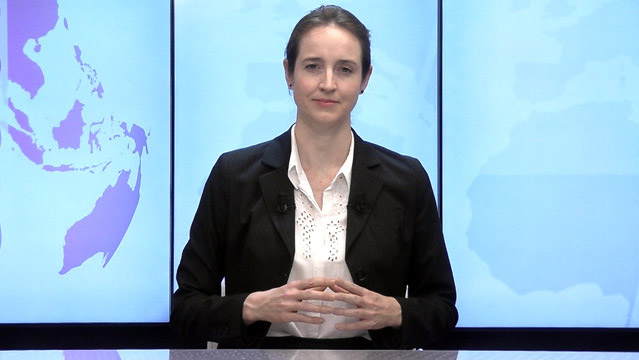 26/04/2018
04:25
Xerfi Global has recently published a study on the Global Media Industry, which has seen constant growth over the last few years. Media revenues are made up of income from both consumer spending and advertising revenues from TV, radio and print media. Average annual growth of total media revenues has reached 5.7% between 2012 and 2017, giving a market value of over €960bn (962.1) in 2017, made up of 54% consumer spend and 46% advertising spend compared to 59% and 41% in 2010.

The playing field is however one of two-speeds, with broadcast specialists clearly outperforming publishers in terms of both operating margins and revenue growth. Broadcast specialists such as Grupo Televisa, Comcast or, Disney have enjoyed operating margins averaging over 20% and positive revenue growth over the last five years, partly as a result of investments and acquisitions aimed at expanding their content offer. Conversely, publishers such as the New York Times Company, Lagardère, News Corp. and have suffered weaker growth rates, mostly as a result of falling print circulation and a structural decline of print advertising spending. Margins are also significantly lower in the publishing business, with major publishers overall reporting only single-digit profit margins during the last five years. However, publishers' lower profitability was also partly the result of relatively costly business restructuring programmes in recent years, pointing to a possible increase in profitability as they become increasingly digital and turn to new monetization models such as digital subscriptions.

Indeed, digitisation has been dramatically changing the industry's landscape, bringing with it both opportunities and challenges. On the one hand, the transition allows profitability to be boosted as digital distribution reduces fixed, average and marginal costs. Digital distribution also allows consumer targeting and profiling, accelerates international expansion and reduces dependence on retailers. At the same time, however, digitisation is not all good news for industry players. Digital media and new media devices have led to an overflow of media content and have additionally facilitated the proliferation of free and/or illegal media content, fostering an over-supplied and highly-competitive environment. Digital distribution also means that content creators lose some control to online content aggregators and third-party distributors. Furthermore, digitisation has made the media industry heavily reliant on advertising revenues as a main source of income, while reduced market entry barriers have raised the number of contenders, leading to a market flooded with advertising space, and thus lower advertising prices.

As a result of the digital transition, the general business model followed by media companies has undergone a transformation. While the industry structure was traditionally fragmented, the digital media model sees greater cooperation to share content and create synergies. Audiences were previous passive in their consumption of media content: now on-demand, user-generated or interactive content gives audiences a more active role. In terms of revenues, earnings are now less dependent on the sale of physical advertising space, circulation and public licence fees and increasingly based on subscriptions revenues, digital retail sales on demand and more sophisticated advertising opportunities.

With free media content widely available through the internet, media companies' growing focus on subscription-based offers has put a question mark on consumers' willingness to pay for content. While some major players such as have introduced online "paywalls" rather successfully, subscription-based models in reality require strong brand value to be viable. Still, media companies are adapting supply to demand through more flexible pricing models, while consumers are increasingly accepting to pay for media content as a guarantee of distinctive quality or better customer experience.

En savoir plus
Les dernières vidéos Global
D'APRÈS L'ÉTUDE:
The Global Media Industry: the Market
par Alessandro Schiliro
2 ème trimestre 2018
En savoir plus sur l'étude
LES + RÉCENTES
DE XERFI CANAL
LES INCONTOURNABLES
DE XERFI CANAL