https://player.vimeo.com/video/236083750?autoplay=1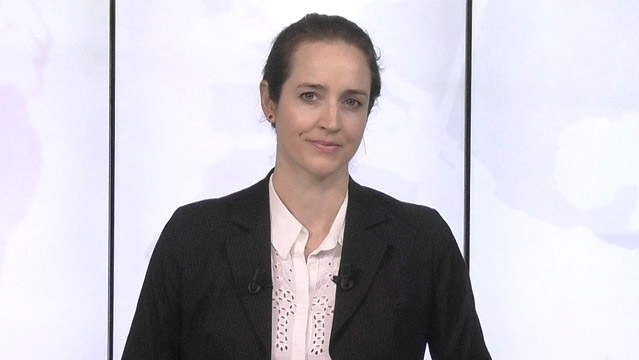 26/10/2017
04:18
Xerfi Global has recently published a study on the renewable energy market, which saw a considerable drop in investment in 2016. This drop however should not be interpreted as bad news for the sector. On the contrary, it reflects a game-changer: the lower cost of renewable energy technology. Thanks to innovations in design, materials, manufacturing and installation, as well as greater scale and experience, unsubsidised levelised costs fell by 85% from 2009 to 2016 for solar power generation and by 66% for wind power. This drop makes renewable energy production increasingly cost-competitive with conventional energy types, even with petrol prices low and even on an unsubsidised basis. This increased competitiveness, combined with improvements in energy storage, more flexible grid systems, electrification and growing environmental concerns set the scene for a considerable shift in the composition of the global energy mix.

This said, it remains true that renewables continue to occupy a very small slice of the global energy pie. In 2016, only 6.9% of consumed energy was generated by hydro and a tiny 3.2% by other renewables while oil, coal, gas and nuclear made up the remaining 89.9%. Nevertheless, renewables are currently seeing strong growth in consumption. Non-hydro renewable energy consumption grew by almost 30% from 2013 to 2016, albeit from a low base, far outpacing all other energy types.

Much of this growth has been driven by Asia. While renewable energy consumption was evenly spread between regions in 2005, in 2016, the Asia-Pacific region, or rather China, had come to dominate renewable energy demand.

So, is this growth trickling down into renewable energy equipment makers' bottom lines? The aggregate operating margin of groups analysed in the report did indeed increase in 2016 to give the best margin in five years. But not all green energy groups are in the black. There is a clear split between groups that mainly focus on wind power and those that focus on sun power. The wind segment has benefited from strong demand combined with a wave of consolidation. As a result, groups such as Dong Energy, Vestas or Goldwind topped the profitability ratings in 2016. At the other end of the spectrum, solar players such as First Solar, SunPower, and Yingli Green Energy have seen their margins hit hard by lower-than-average selling prices.

Growth in demand is set to continue in coming years. Non-hydro energy generation is set to increase at a rate of over 7% per annum from 2015 to 2035, outpacing growth in all other energy types, while hydro power should see 1.8% growth per annum over the same period.

Despite this strong demand growth, coming years will not be all smooth sailing for renewable energy equipment makers. Although the battle to bring down the cost of renewables is partly won, the war on costs will continue to be waged by equipment groups, so as to the ensure grid-competitiveness of renewables against other energy types and achieve price advantages over intra-industry rivals. The hydro market is likely to see small growth outside of services and upgrades. The solar market may see numerous mergers and acquisitions as players seek economies of scale and greater operating efficiency to withstand the collapse in solar prices. It is the more consolidated wind equipment manufacturing business which is perhaps best placed to enjoy the benefits of this growth market.
Kathryn McFarland, The Global Renewable Energy Equipment Industry: the market, une vidéo Xerfi Canal Economie.
En savoir plus
Les dernières vidéos Global
D'APRÈS L'ÉTUDE:
The Global Renewable Energy Equipment Industry: the Market
par Kathryn McFarland
3ème trimestre 2017
En savoir plus sur l'étude
LES + RÉCENTES
DE XERFI CANAL
LES INCONTOURNABLES
DE XERFI CANAL